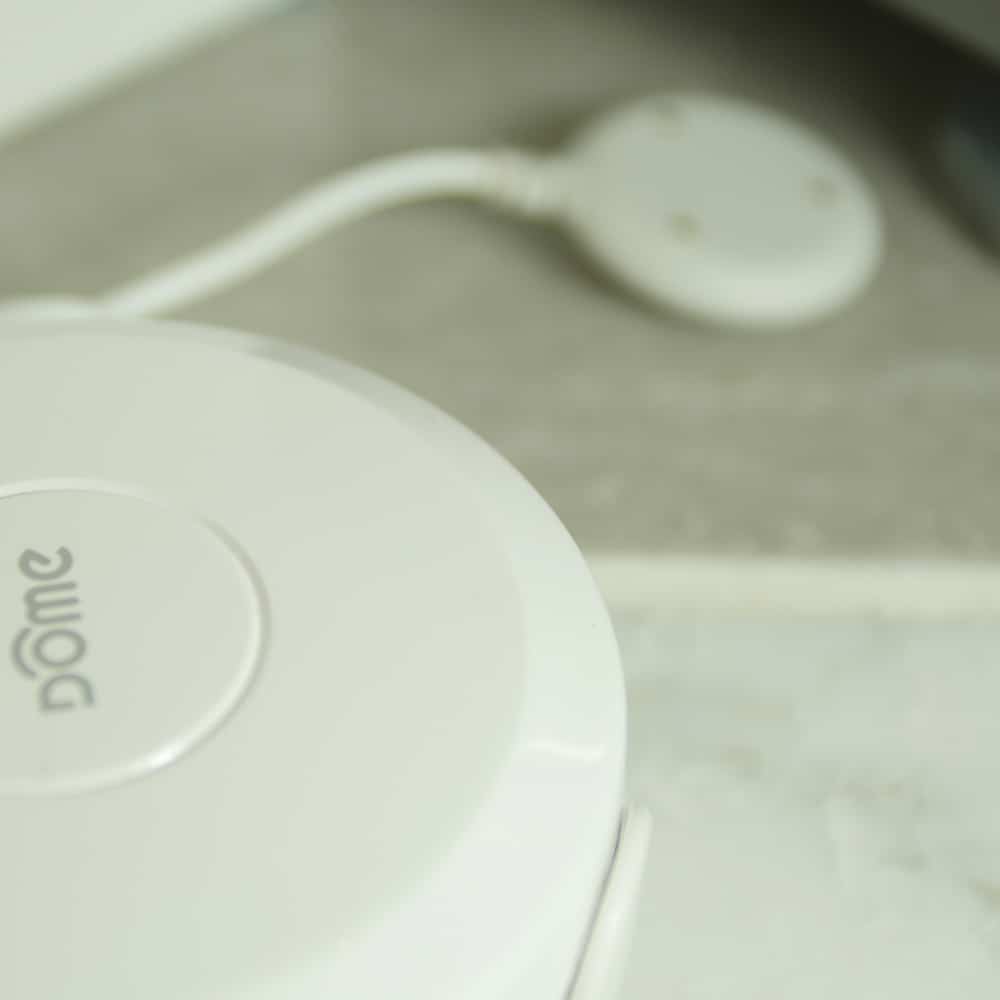 The Leak Sensor
Stay a step ahead of disaster
$34.97
Use the Leak Sensor with your Z-Wave Hub to potentially save thousands of dollars in water damage. Get an alert or turn off your water main when an appliance malfunctions, the toilet leaks, or the sump pump starts to overflow. It also has multiple mounting options and a remote sensor probe, so the Leak Sensor can monitor any water-related appliance or fixture.
Monitor Your (Water) Streaming Services
Receive an alert or shut off your water main if your toilet leaks. Place the Leak Sensor near your toilet or other fixtures and configure your Hub to take action when water is detected.
Your Sump Pump's New Aquaitance
Know when the sump pump fills up, BEFORE it overflows. Dangle the remote sensor probe in the tank to receive a notification and hear an alarm if the water level rises higher than it should.
Fits in with Any Crowd
Stop worrying about appliances leaking. The remote sensor probe can fit under refrigerators, washing machines, and dishwashers to let you know when something fishy happens.
Features
Not finding your answers in the
Docs

or

FAQ's?

Shoot us a

support ticket

and we'll reply right away.

As former installers we know how important clean, easy to read documentation is. We created Dome from the ground up with the idea that sensors should work with any hub, and they should be easy to modify and troubleshoot.
Water Main Shut-off
$99.97
On/Off Plug-In Switch
$34.97
Leak Sensor Available At: